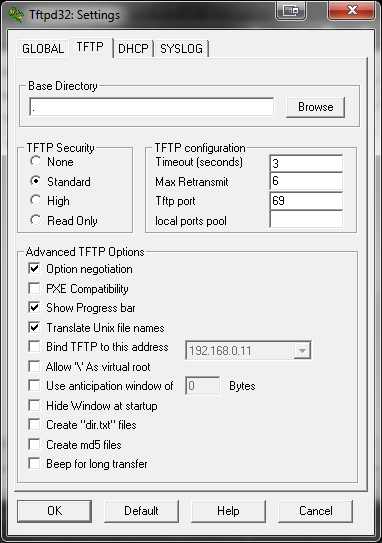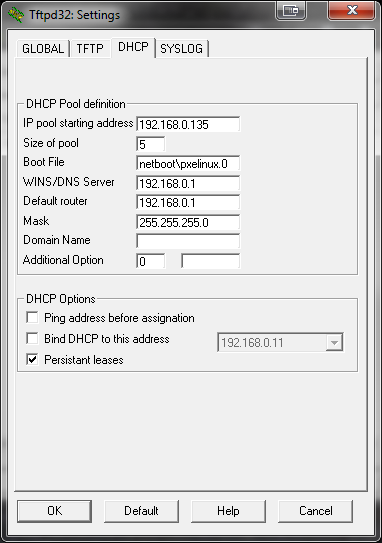 Caption describing these three images.
For the DHCP tab I thought I'd provide a bit more guidance:
IP Starting Pool – This is the IP that will be assigned to the client, PC B
Boot File – This is very important set this to "netboot\pxelinux.0"
WIN/Default Router – Set this to your specific IP address of your router it'll be something like 192.168.0.1
And finally uncheck "Ping Address Before Assignation"
Now boot up Laptop B and select PXE or Network boot, on the M200 you do this by spamming F2, on the bios screen and selecting the network icon
It should boot up to a familiar Ubuntu install screen, if its unfamiliar don't worry just follow the on screen instructions is fairly simple.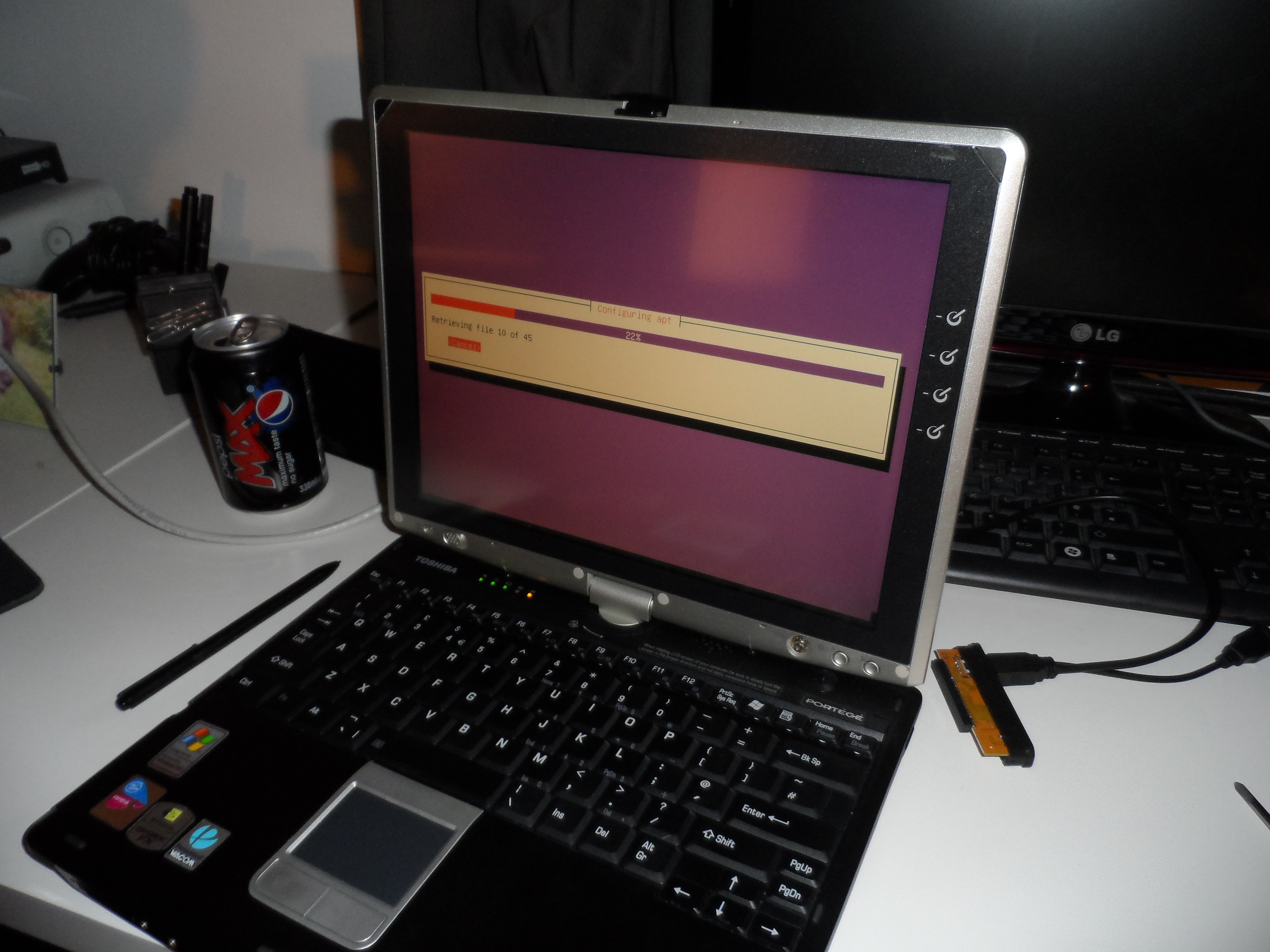 And there you have it; it should now be fully functional except you'll have to go through the normal part of installing drivers etc. However I'm not a huge fan of Unity, and I'm sure many of you feel the same. My original plan was to install xubuntu but I couldn't find a net boot image, so I thought I'd show you how to install Xubuntu-Desktop on Ubuntu. It's quite simple you just type "Sudo apt-get install Xubuntu-Desktop" in the Terminal. Then once it's finished that rather lengthy process, log out and in again this time picking xubuntu desktop session and that should be that.