I recently got a new keyboard, the Cooler Master QuickFire TK. It's my second mechanical keyboard the first being the Razer Black widow, this time round I opted for brown switches similar to the blues in my black widow they have quite a nice tactile response however they are much, much quieter.
It arrived in the usual classy style of Overclockers with a free packet of Haribo, in a nice plain box. Inside the plain box was another rather less plain box, which contained the keyboard. The keyboard came in a dust cover, which was a nice surprise.
The keyboard itself has excellent build quality; the keys feel solid despite only being ABS keycaps. The board also feature a white backboard which really makes the lighting pop; speaking of the lighting it has three different modes and several different levels of brightness. It also features the standard media keys by combining the "Fn" key with the function keys, as well as N key roll over. The thing that makes this keyboard stand out over others is the fact that it combines the number pad with the arrows keys and other keys around that area; this allows the keyboard to maintain full functionality whilst being the same size as a ten keyless.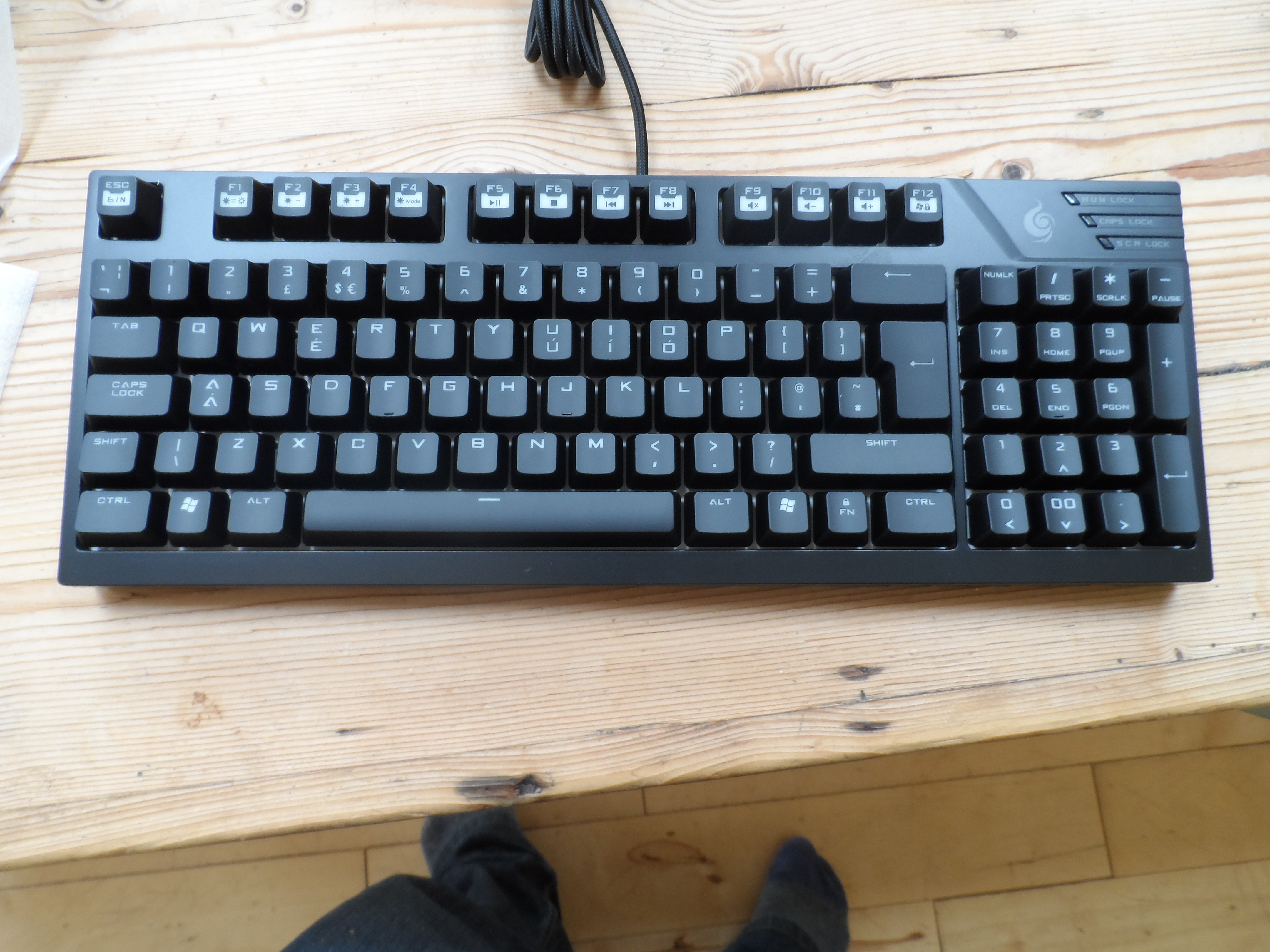 Overall I'm quite fond of this keyboard; I prefer it to my black widow the build quality and browns are far superior for my needs. Although I do miss typing on blues, so I'm considering purchasing a KBC Poker II with blues for typing on.